WELCOME TO TC INFRASTRUCTURE SERVICES
---
TC Infrastructure Services is an industry leader in shallow utility construction. Our company includes the six divisions noted above. A pioneer in shallow utilities since 1975, we proudly serve our customers' needs through reliability and value. Operating from our main headquarters in Sherwood Park, Alberta, TC currently has two other service locations within the greater Edmonton area (Nisku and Acheson). TC's core business model has purposely consisted of complimentary divisions that provide a complete range of shallow utility services to our industry in Western Canada.
TC INFRASTRUCTURE SERVICES IS PLEASED TO OFFER RUBBER RIG MATS FOR RENT
Made using recycled tires, our mats are an environmentally sustainable product. They can be easily moved with standard lifting lugs that are installed into the mats, without creating any ground disturbance.
DELIVERY & INSTALLATION SERVICES:
TC is able to offer a variety of options in regards to transport and setup. Please call 780-668-0159 or email [email protected] for more information and to inquire about rental rates.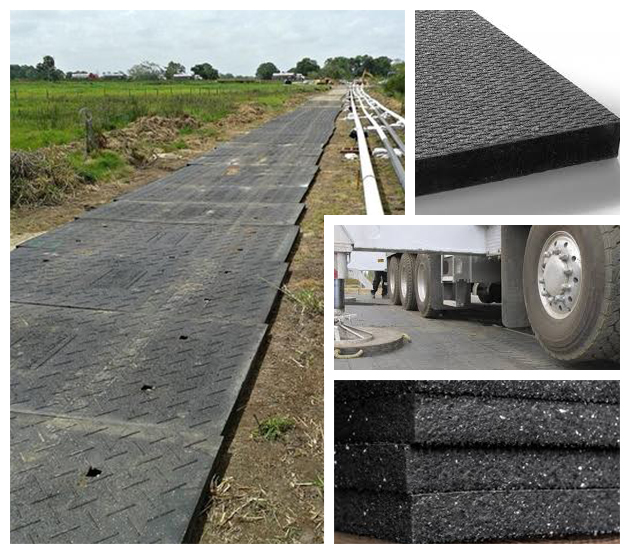 CONTACT US
---
TC Infrastructure Services Ltd.
28 Strathmoor Way
Sherwood Park, Alberta T8H 2A5
Phone: 780-467-1367
Fax: 780-417-4780
Email: [email protected]
REQUEST A QUOTE
---
To get a project or job quote, please fill out our quick and easy quote request form and one of our managers will get in contact with you as soon as they are able to discuss it in more detail.  Please be as specific as you can in your description of the project. Thanks, we look forward to working with you!